Posted By GlitterBerri at 8:33 PM on Wednesday April 23, 2008
Pictures for Chocomilk. Captions later, and maybe more pictures. All photos taken by GlitterBerri!
チョコミルクのために写真をアップした。「GlitterBerri」は全部の写真を取りました!


Green tea ice cream, green tea sponge cake, green tea jello, green tea cookie, green tea custard, sweet bean paste. Only $9.99!
抹茶アイス、抹茶ケーキ、抹茶クッキー、抹茶ゼリー、抹茶カスタード、あんこ。999円!
These belonged to my friends.
アイスは友達のだった。
Kyoto. I love the sky here.
京都。ここの空が本当に好き。
Delicious tonkatsu! Om nom nom.
おいしいトンカツ。
I saw the light at the end of the tunnel, and it was a vending machine.
こ、この光が…天国ですか?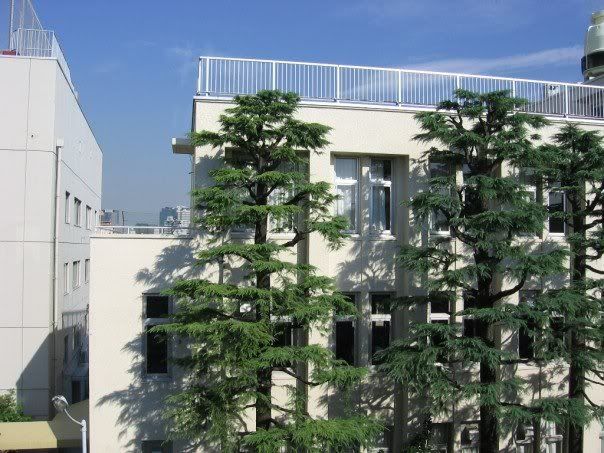 The trees outside my 3rd floor sewing class's window. I always liked them for some reason…
日本にいた時、あたしの高校は縫製クラスが3階にあった。何でか分からないけど窓の外にあったこの木がいつも好きだった。
Return to Photography Index